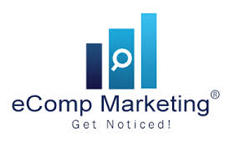 Terry Pierce
eComp Marketing LLC
1237 Anthony Street, Hancock, MI 49930
906-661-2226.
eComp Marketing provides high-caliber Internet marketing services to clients worldwide with a local presence in Hancock, Michigan. SEO, SEM, social marketing, and more. BBB accredited with A+ rating!
Go Pro SEO
1055 E South Blvd #140, Rochester Hills, MI 48307
(800) 284-3210.
Michigan SEO Group
955 W Eisenhower Cir, Ann Arbor, MI 48103
(734) 619-0736.
Search Engine Marketing Concepts
Professional SEO, SEM and Web Design Services.
(520) 882-3873.
Michigan SEO Pro
2444 Marwood St, Waterford Twp, MI 48329
(248) 931-1393
Web Flux Marketing
Ypsilanti, MI
(715) 499-0990